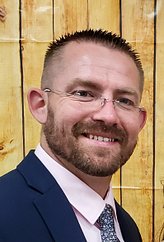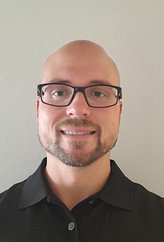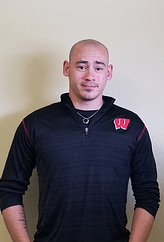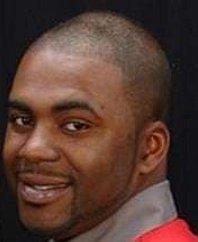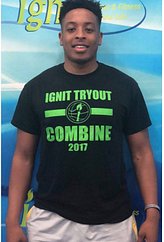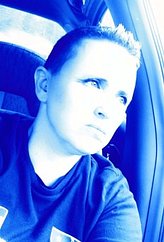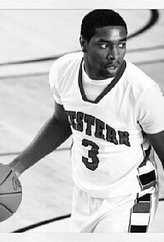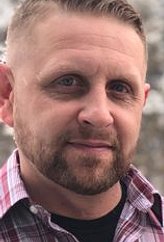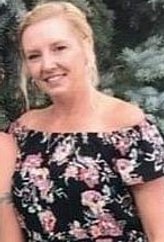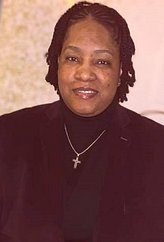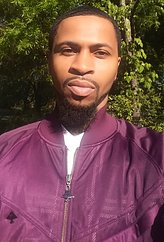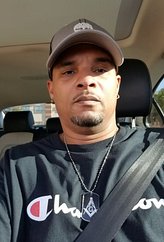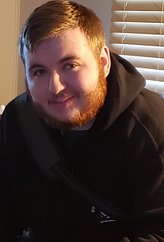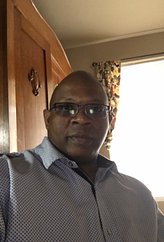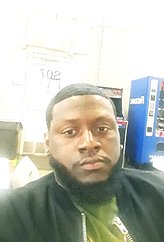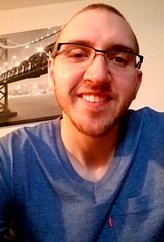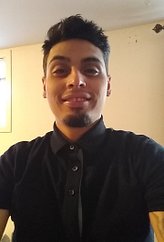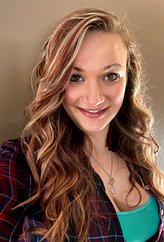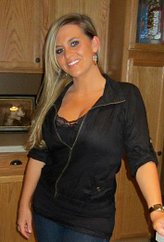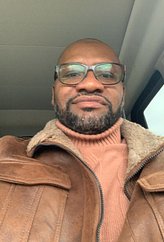 John Atkinson grew up in Wisconsin. After graduating from Royall High School in 2002, John joined the United States Army. His first duty station was Mannheim Germany where he played for the Army community basketball team. After serving 4 years and 1 deployment, John returned home to Wisconsin and continued service with the National Guard. John spent the next 6 years serving as a Drill Sergeant for the Wisconsin RSP Company. In 2011 he was medically retired and went to college at Western Technical College. While there he played basktball for 2 years and was a team captain his second season. After college John took his love for basketball to coaching and has been coaching High School baskball for 7 years.
Tanner has been married to his beautiful wife for 10 years and they have 3 amazing children. He was born and raised in Wisconsin where he graduated from Reedsburg Area High School in 2003. As a 3 sport athlete he developed a love for hard work, discipline, and competition. Tanner has a passion for fitness, basketball, and helping others whenever possible. Tanner and his family recently moved to Arizona for career and health reasons, but he still bleeds Green and Gold!! Go Pack Go!!
John Atkinson
CEO/Founder
Jamar Peterkin
North Carolina
Gerald Randle III
South Texas
Crystal Sylvester Louisiana
Jamie Steele was born and raised in Wisconsin, but recently moved with her children to Florida for a fresh start in the sunshine state. Jamie served in the Air Force for 8 years as a security forces member and a dental assistant right out of high school. She then pursued her degree in nursing and is currently a registered nurse with a passion for women's health. Jamie has 3 daughters and has hopes they will all desire to serve our country one day. She is proud to be a part of this veteran owned small business and to encourage health and fitness for all.
Jamie Steele
Florida (North)
Crystal Sylvester was born in San Diego California and raised in Lafayette Louisiana. She attended Breaux Bridge High School where she played basktball all 4 years. Following high school, Crystal joined the United States Army and was assigned to Mannheim Germany. While in Germany she played for the Mannheim Mustangs, the community basketball team. Crystal is still in the Army National Guard serving in Pineville Louisiana. She has been deployed 3 separate times and is currently a Federal Techician.
Carl C Williams has been married for 27 years and has 9 children. After high school Carl spent 9yrs 6mos in the Marine Corps before being medically retired. Following his time in the Marines, Carl went back to school where he fell in love with computers. Upon graduation he was given the opportunity to work for Hewlett Packard before being called to work for the Army, where Carl now helps Soldiers get materials they need to deploy overseas to protect our country.
Jessica was born in Beaver Dam Wisconsin. Her parents both in the Army reserves moved to Indiana. She was home schooled until she went to high school at Merrillville High School. Jessica played volleyball for 6 years and softball for 19 years. Jessica continued to play softball in college. After 2 years of college in Florida Jessica returned home to Indiana and met her now husband of 4 years Joshua. Jessica welcomed her first son in May of 2020. Jessica is currently pursuing a nursing degree as well as working at her local Hospital. Jessica is also the director of her local middle school campus life program.
Kyle Schaetzkahas been playing basketball since the age of 5. He was the runner up in the regional free throw contest, the HORSE tournament champion in middle school, and played varsity basketball in high school in Adams WI. He graduated in the top 15 of his class and was voted Prom King as well as "best personality" of his graduating class. After graduation he attended Herzing University in Madison, WI where he earned his associate's degree in graphic design and currently resides in Westfield, WI. He is now a senior sales representative for Mondelez International. Since 2008 Kyle has played in the Adams Men's Rec League and multiple 3 on 3 tournaments across Wisconsin.
Ray Tobias grew up in Chicago Illinois before moving to Wisconsin in his teenage years. Ray has a beautiful daughter that he loves spending time with. In his spare time he enjoys playing video games online and being with his friends. Ray participates in multiple basketball tournaments throughout the year and basketball is his second love, only behind the love for his daughter.
Gerald Randle III started playing basketball at 4 years old and developed a love for the game that still burns today. He played HS in Katy, TX at Morton Ranch HS before going the Junior College route. Gerald ended up at Western Tech in Wisconsin. His journey was cut short due to career threatening Achilles rupture. Things didn't work out, but it led Gerald back to Texas to give back to his community. After returing home he started his own AAU basketball team along with a mentoring program (Building Better Men For The Future). In 2018 Gerald became a certified personal trainer and is now working on becoming a master trainer. He has an enormous love for playing the game and continues teaching it to those who love it as well.
Jason Enoch
West Texas/New Mexico
Rodney Robinson
Washington
After graduating from LIFT Academy High School in 2001, Ron played football for one year at Allen University in Columbia, SC. After one year, Ron decided to join the US Army where he played post league basketball and flag football in his free time while serving our country (2 tours of duty). After leaving the US Army in 2009, Ron picked up coaching our youth, serving as an Offensive Coordinator/Asst. Coach for the Pfafftown Packers and the South Fork Panthers in Pop Warner/AYFL for 5 years. Ron resides in Athens, GA and works at Home Goods Distro in Jefferson, GA. Ron loves sports and mentoring the youth, he has 2 daughters 16 yrs old (Track) and 12 yrs old (Basketball). He also loves playing PS4 in his spare time and spending time with his family.
Lex Hufnagle grew up in Kenosha Wisconsin where he was an all-state high school athlete. He attended Central High school where he competed in both baseball and basketball. During his time at Central he was selected to play on the Team USA baseball squad. From Central High Lex finished his schooling at a military academy in Ft. McCoy Wisconsin. After graduating from the academy he has assisted in coaching at Carthage College and has been a part of his alumni high school athletics. His goal is to help bring the youth closer to God and mentor them into respectable adults.
After graduating from Saint Agnes High School, Javaris played two years as at Western Technical College in La Crosse, WI. In his second season, he led the team in scoring. Javaris went on to play basketball at AIB College of Business, and at Simpson College, where he majored in Sports Administration. Javaris resides in West Des Moines, IA and works at Wells Fargo and Is in his 3rd year as a basketball coach for the Ignit Basketball Club.
Jessica Allen is from Middlesborough Kentucky. After graduating high school she joined the United States Army and had the opportunity to live in Europe. Jessi deployed to Iraq in 2005 and came home for good in 2007. Currently Jessi takes care of her father in their home and wants to share her love of basketball by representing the great state of Kentucky for Top 3 Promotions.
After graduating from Saint Agnes High School, Aldaveon Green played for two years as a combo guard at Western Technical College in La Crosse, WI. In his second season, he was a top ten NJCAA scorer, averaging 24.6 in conference, 26.7 ppg out of conference. Al went on to pursue his career in marketing and business as a leasing and marketing manager for the Cardinal Group.
Jason Williams is representative in Missouri for Top 3 Promotions. Born and Raised all over the St.Louis Metro Area. Jason was a two sport athlete in high school. Basketball and track were his sports in high school, but has always had a passion for every sport that kept him busy and out of trouble. After high school, Jason joined the United States Army. He deployed 4 times to Iraq when the nation called to defend her freedom. Jason served a combined, 11 years active, and 2 years in the Reserve Component. After serving honorably for 13 years. Jason now is medically retired from the Army and enjoys his time with his wife and two boys in Wentzville, MO.
Rachelle Moon was born and raised in Idaho. After graduating high school she joined the United States Army and was stationed in Mannheim Germany. After serving in the Army, Rachelle went on to college where she earned her degree in nursing and became an RN. She now resides in Alliance Nebraska with her two beautiful children where she helps veterans in any way she can.
After graduating from High School, Frances played for one year of basketball at Cazenovia College in Cazenovia, NY. The following year Frances joined the USArmy where she was stationed in Mannheim, Germany and played for the post team. She also played in a semi-pro league while stationed at Fort Benning, Ga. She later coached middle school girls for New Heights NYC AAU team. Frances resides in West Babylon, NY and works at James J. Peters Medical Center.
Life After Mount Tabor High in 2001, Jamar Attended Forsyth Technical Community College, in NC for one year. After one year of college Jamar soon became a father, and starting coaching youth football. After fours year of coaching youth football for the Winston Salem Steelers as the head coach and the Pfafftown Packers as the offensive coordinator, Jamar grew a love for basketball. Jamar starting coaching AAU basketball for 6 years before deciding to start his own organization. Today Jamar is the proud founder and CEO of Team Official. Jamar resides in Winston Salem NC and works for Classic Packaging as a mechanic. He enjoys spending time with his family and loved ones and staying active in the community.
Duston Hinson is currently 18 years old and a graduate of Gallatin high school. He is attending Tennessee Tech University for a Mechanical Engineering degree and he has joined Top 3 Promotions due to his love of basketball that he developed after playing for his middle school team.
Rodney Roninson was born and raised in Clinton, NC. He is has been married for ten years with two kids, an 8 year old daughter and a 4 year old son. Rodney currently lives in Tumwater Wa. He served in the US Army for 20 years and has deployed to 5 combat zones with no regrets. Rodney's current occupation is online business owner and state representative of Top 3 Promotions!
"I love my God, Family, and Country!!"
Jason Enoch was born in Burlington North Carolina. He served 11 years in the Army. After being deployed 4 times he had to medically retire. He has two boys 17 and 15 years old. Jason's current occupation is his self owned Mobile Detailing business.